Montgomery County Basement Waterproofing
Serving Virginia and Maryland Since 1987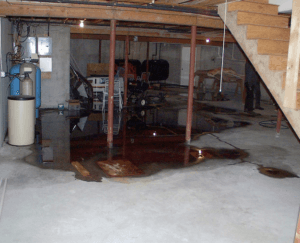 Most people do not realize how important their basements are. Even if yours is dark, dingy, and empty, it is one of the most important places in your home. Everything above the basement rests on the foundation walls, and if said walls are damaged, the consequences can quickly travel upward into your home, which is why basement waterproofing is so vital. If you would like to learn more about basement waterproofing, please call 301-279-8819 today.
We Stop the Water and Solve the Problem
Since you have made a significant investment in your home, you need to ensure water is not undermining it. Basements that are not properly sealed develop cracks, begin to bow, and can eventually compromise the structural integrity of your entire home. Before that happens, work with the professionals at Triad Basement Waterproofing.
Unlike other basement waterproofing companies in the area, we:
Have over 27 years of experience
Are family owned and operated
Are licensed, bonded, and insured
Are waterproofing experts
Offer lifetime transferable warranties
Basement problems come in many different forms, and they are not always easy to identify. We have been waterproofing basements for nearly three decades, so we know exactly what to look for and the best way to correct the problem. Rather than working with nameless, faceless contractors, work with a local business that is licensed, bonded, insured, and cares about the community.
When you rely on us for waterproofing services, you can rest assured that the work is being done by professionals with the credentials you are looking for. We are so confident in our team's skills that all our work is guaranteed. If there is ever a problem, we are prepared to make it right. Improve your home knowing our work has a transferable warranty.
Make sure your Washington, DC home is protected!
Our company offers a variety of services including:
We are pleased to offer free estimates to clients throughout Virginia, Maryland, Washington, DC, and the Montgomery County area. Contact us at (301) 532-7903 to consult with one of our professionals today!