Montgomery County's Trusted Carbon Fiber Provider
Performing Concrete Structural Repair Since 1987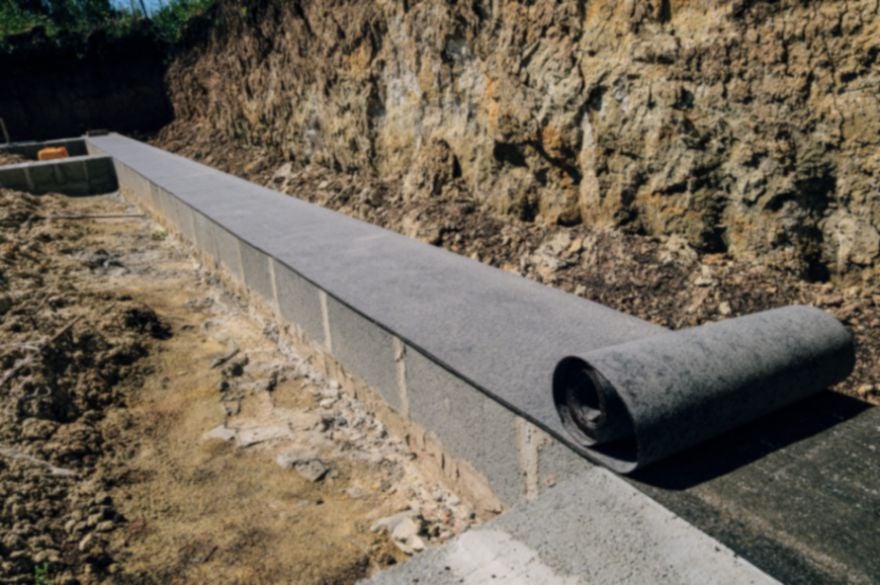 Triad Waterproofing specializes in finding creative solutions to basement moisture issues. Whether you plan to finish your basement or not, it is essential to waterproof the area. This task ensures no mold growth, foundation damage, or decrease in property value. Our team uses a wide range of tactics to ensure high-quality results. One of the most successful is carbon fiber. Montgomery County property owners can count on our team to utilize this technique to waterproof their basements. We are licensed, bonded, and insured, and our team has years of experience. Enjoy the benefits of carbon fiber structural repair today.
Fix Your Foundation With The Right Material
When fixing a foundation, it is imperative to use a material that can withstand the weight of your home's foundation. If structurally damaged areas are not repaired and supported with the right material, further damage can continue to occur. In most instances, carbon fiber is the preferred structural solution to use. The qualified team of Montgomery County basement waterproofing technicians from Triad Waterproofing knows when, where, and how to install carbon fiber to maximize its effectiveness.
Our team has worked on Montgomery County area basements since 1987, meaning we have seen a wide range of problems and know how to successfully fix them. Your foundation is too important to leave in the hands of an inexperienced crew. Work with us to get the repairs you need and the customer service you are looking for.
What Is Carbon Fiber Structural Repair?
We use carbon fiber to address basement walls that are cracked, bowed, or both. The substance stabilizes the wall. But more importantly, it deters additional movement. We adhere carbon fiber straps to your wall every four feet using special epoxy. One of the significant benefits of using carbon fiber is the process does not require excavation. Plus, we can perform the procedure in one day. You are free to paint over the straps to make the area look nicer when we finish the job. We highly recommend acting quickly if you notice bowing or cracking because it can get worse, and carbon fiber is relatively inexpensive.
The Benefits of Carbon Fiber Structural Foundation Repair
At Triad Waterproofing, we present a range of opportunities to our customers. We can handle basement crack repairs, provide drainage solutions, and install sump pumps. When it comes to structural damage, we offer an array of solutions, including carbon fiber structural foundation repair. This method provides a multitude of advantages to homeowners. Foundation repair is essential. The benefits of carbon fiber include:
Nearly Invisible Results: We know it is important to provide solutions that keep your basement's aesthetics intact. Fortunately, carbon fiber structural repair offers virtually unnoticeable results. You can also paint over the fiber straps, giving you more options.
Quick and Minimally-Invasive Installation: No one wants to deal with a drawn-out home restoration project. We strive to achieve results in as little time as possible. It's a good thing this procedure requires no invasive techniques and little time to perform.
Effective Restoration: Of course, speed and efficiency are important. But it is equally important to get results. Carbon fiber is the perfect substance to reinforce your basement walls because it is powerful and surprisingly thin.
Versatility: It doesn't matter what kind of crack is on your basement wall. Carbon fiber will get the job done. We have used it in various situations by addressing vertical, horizontal, stairstep, and hairline cracks in basement walls around the area.