Professional Stairwell And Window Well Solutions In Gaithersburg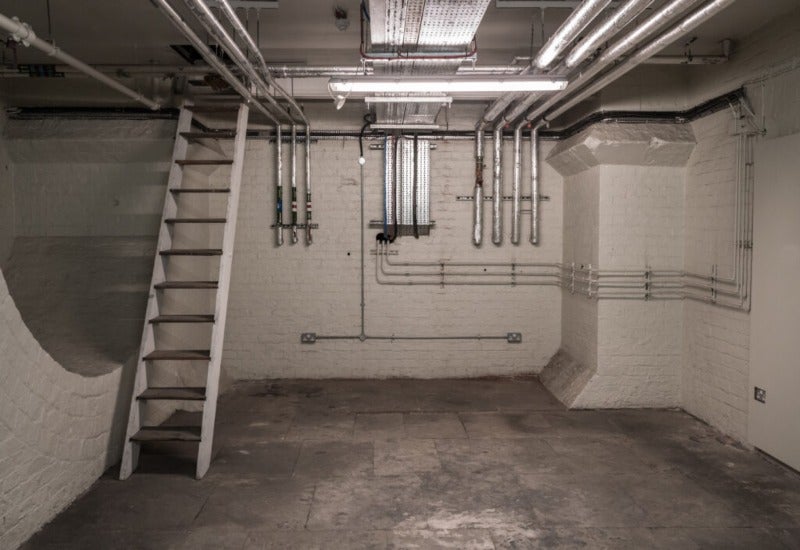 Basements are excellent places for storage and even full rooms with a variety of uses – until the water gets in. Unfortunately, without the proper protection, below-ground level areas like basements are especially prone to water damage because the water needs a place to go. Window wells and stairwells are a common place where water can get in where it shouldn't, and potentially wreak havoc.
Fortunately, when you partner with Triad Waterproofing in Gaithersburg, you are partnering with experts in flood management. We have years of experience bolstering your home's defenses so that major rainstorms and other flooding situations do not do significant, lasting damage to your property.
Leaking Basement Windows Below Grade – Trust the Local Experts
A majority of stairwells and window wells are at or below ground level, so they are highly susceptible to flooding and excess moisture. At Triad Waterproofing, it is our goal to ensure your basement and all other ground-level or below-ground-level areas are protected from water. If you discover your window wells are leaking or overflowing, we can install a specific type of drainage system.
Our team can also replace rusted or broken window well liners, as well as design customized window well covers. There are many components of your stairwell or window system that could be adding to the problem. If you have water leaking into your basement through your window well, call us today to get professional help. With over 20 years of experience, we have solutions to help here at Triad Waterproofing.
Protect Below Grade Areas From Flooding
Waterproofing and preventing future water damage can mean different things depending on the situation. Sometimes, simple replacing window liners can do the trick, especially if they are older. Other times, when the issue is more serious, additional drainage systems are needed when water is leaking through the basement window. Don't let your property be damaged by not taking the proper precautions.
If your stairwell is leaking from any of the following areas, we can resolve the leak and ensure the area is waterproofed:
Water leaking through the basement door
Water leaking through the basement window
Via cracks in the stairwells or window well concrete
Flooding Experts You can Trust in Gaithersburg
At Triad Waterproofing, we've seen it all in our over 20 years of service in the area. As a small business, it is vital that we maintain a high level of customer satisfaction because we know that happy customers are repeat customers. We know that retrofitting and flood control can be a hassle and expensive. We aim to make the process as easy as possible because we know how important protecting your home and property is.
To schedule an appointment with our highly trained basement waterproofing technicians, please do not hesitate to contact our office at (301) 532-7903. Our team at Triad Waterproofing has more than 27 years of experience and is more than happy to help resolve your basement water leaking and flooding problems.
For top level flood protection from basement window leakage, contact the flooding protection experts at Triad Waterproofing in Gaithersburg, Maryland by calling (301) 532-7903 .