Retaining Wall Installation in Gaithersburg
Triad Waterproofing Builds Reliable Retaining Walls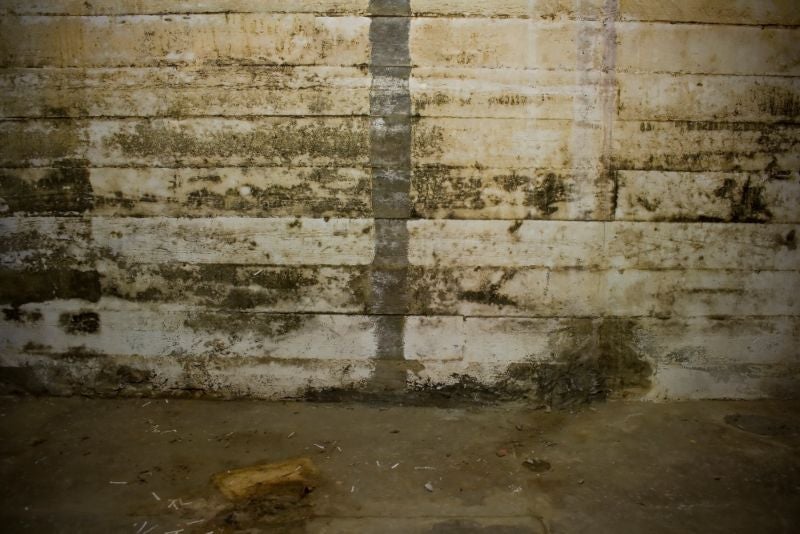 Whether for aesthetic or functional purposes, retaining walls would be a great additional to any Gaithersburg, MD, home. Retaining walls provide a wide range of benefits and can help you keep your home safe from water damage. The waterproofing experts at Triad Waterproofing are highly skilled and ready to handle even the most complex retaining wall installation job. If you are interested in receiving a free estimate for our retaining wall installation services, give us a call today. Our friendly team would be happy to answer your questions or help you set up a home evaluation.
What is a Retaining Wall?
A retaining wall is a structure that holds back soil and controls the flow of water. It may be constructed with various materials, including rocks, boulders, concrete, and treated timber. In addition to serving as a beautiful landscaping feature, retaining walls play a crucial role in protecting the structural integrity of your home.
Benefits of Building a Retaining Wall
Retaining walls provide a wide range of benefits to Maryland homeowners. By taking the time to protect your foundation from harmful water damage, you can extend the overall lifespan of your home. Our goal is to provide you and your loved ones with a safe place to live for years to come. A retaining wall is a convenient solution to help you achieve the following:
Prevent soil erosion
Protect the home's basement and foundation walls
Prevent the formation of sinkholes
Control water flow and prevent flooding
Showcase the entrance to basements, patios, and porches
Popular Types of Retaining Walls
Although the general function of any retaining wall is essentially the same, there are a wide variety of options to choose from. Certain types of retaining walls or alternative techniques may be a better fit for your home than others. Our experts would be happy to provide more information on your options and help you decide on the best path forward. Some popular approaches to soil stabilization include the following:
Anchored Wall: A series of concrete-anchored cables are installed at regular intervals to secure an anchored retaining wall.
Gravity Wall: This type of retaining wall uses its heavy mass to offset the pressure of surrounding soil.
Piling Wall: This type of retaining wall is only slightly visible above ground. It is composed of wood or vinyl planks secured into the ground with anchors.
Cantilever Wall: A cantilever wall is constructed with concrete or steel and extends into the surrounding soil.
Soil Nailing: Soil nailing is an alternative stabilization technique that involves inserting beams into the ground to reinforce retaining walls.
Mechanical Stabilization: Mechanical stabilization uses horizontal mats to keep the soil around retaining walls in place.
Do You Need a Retaining Wall?
Though some homes do not require basement waterproofing, retaining walls could still be an excellent addition for aesthetic purposes. We would be happy to discuss your options no matter your situation. If the following scenarios apply to your home, we recommend installing a retaining wall to ensure a safe living environment:
Downhill Erosion: If your property experiences downhill erosion, a retaining wall could be the perfect solution for you. The most straightforward way to prevent soil from moving downhill in your yard is to reduce the angle of the hill. Installing a retaining wall will instantly decrease the hill's slope and lessen erosion risk.
Hill Movement: Homes located near hills may experience more soil movement than others. A retaining wall will protect your home's foundation and lessen the impact of this movement.
The Right Way to Install a Retaining Wall
Installing a retaining wall is a complex process and can lead to a wide range of consequences if not completed properly. Factors such as soil type, slope angle, water drainage, and more should be considered beforehand. A poor installation job can cause severe damage to your foundation and yard. It is essential to consult an experienced professional to handle the ins and outs of retaining wall installation. We would be happy to take this burden off your shoulders and provide installation services you can trust.
We Provide Comprehensive Basement Waterproofing Services
Protecting your basement from water is one of the best things you can do to protect your home's overall structural integrity. You shouldn't trust just anyone to handle your basement waterproofing services. Our team of experts has been providing reliable basement waterproofing services to Maryland homeowners for nearly 30 years. Our clients trust us to get the job done right and solve the problem the first time. They can rest easy at night knowing that their home's foundation is in experienced hands. We offer essential basement waterproofing services, including the following:
Give Us A Call to Learn More About Retaining Wall Installation
You deserve nothing less than the best when it comes to protecting your home from water damage. If you're ready to learn more about our beautiful, long-lasting retaining walls, you should give our team a call today. We would be happy to discuss any of your basement waterproofing questions and provide a free estimate for our services.
Why Choose Us?
Over 27 Years of Experience
Family Owned and Operated
Licensed, Bonded & Insured
Waterproofing Experts
Lifetime Transferable Warranty