Basement Drainage Solutions You Can Rely On In Gaithersburg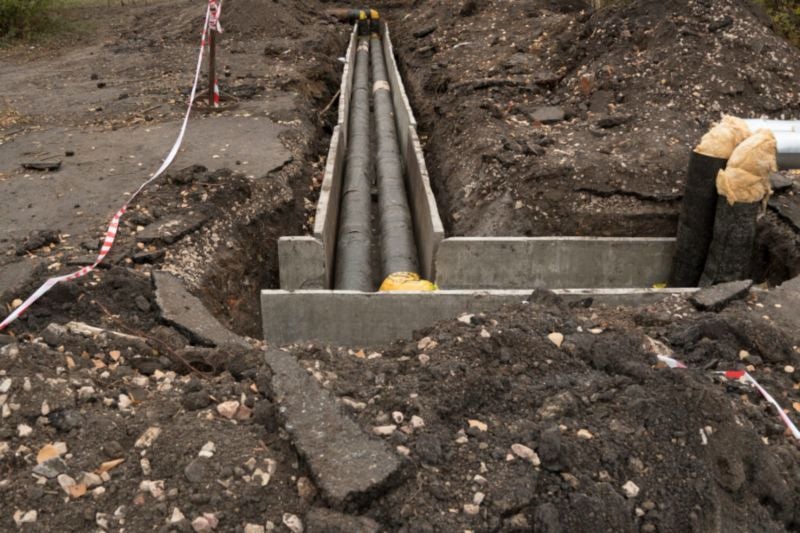 There are many different situations in which unwanted water can be a nuisance and a problem. A heavy rainstorm, sewer line malfunctions, pooling and standing water – there are many different issues that can have a potentially destructive impact on your property. If you are struggling with how to solve drainage problems around you house, you need the experts at Triad Waterproofing.
Basement Drainage Systems That Work
Water is one of the most destructive forces on earth. Over time, it can break down almost any substance, including your foundation. If you do not have proper drainage in and around your home, water could be eating away at the base structure and slowly causing major problems. Montgomery County basement waterproofing technicians from Triad Waterproofing can help you efficiently channel this water away from your foundation before it does any damage.
If you have encountered problems with water drainage before, contact us today for professional basement drainage solutions. Our basement drainage systems are designed to keep water out so that it doesn't flow into your basement and cause problems.
Flush water out of your basement once and for all. Contact Triad Waterproofing by calling (301) 532-7903 and schedule a free estimate.
What Is A Basement Drain System?
The team at Triad Waterproofing understands the importance of efficient drainage. If you have water standing inside or outside your home, we can help. Let our trained, experienced, and well-equipped technicians provide you with the drainage solutions your home requires. Depending on your situation, we can install a variety of different types of drainage systems that can solve the problem of water getting into your basement.
We can perform the following drainage solutions:
Installing indoor / outdoor drainage
Repair or replace old or clogged drainage systems
Basement stairwell and window well solutions
Yard drain and driveway drainage solutions
Quality Drainage Solutions From Triad Waterproofing
If you are having drainage problems in your basement of any sort, Triad is here to help. The first thing our technicians do is inspect the property thoroughly to properly diagnose the source of the problem. Depending on how the water in coming in, and what drainage system is in place, this can mean different things. The main course of action is always to divert water away from your property and basement, and channel it towards sewer lines and routes where it does not adversely affect your property.
At times this means installing a new drainage system, or building on an existing one. Basement flooding and moisture accumulation and penetration can have negative impacts on your foundation and your health, so it is important to get the job done right, the first time.
Professional Drainage System Services Every Step Of The Way
At Triad Waterproofing, we know that housework and drainage solutions sounds like an expensive endeavor that can be a hassle. We understand the inconvenience that doing this type of work entails, especially if the problem is longstanding. As a small business, we take pride in providing our customers with a dedicated level of service and support for all of your drainage solutions needs so that the process is as smooth and affordable as possible.