Offering Sump Pump Solutions in Gaithersburg, MD
Help Protect Your Home from Water Damage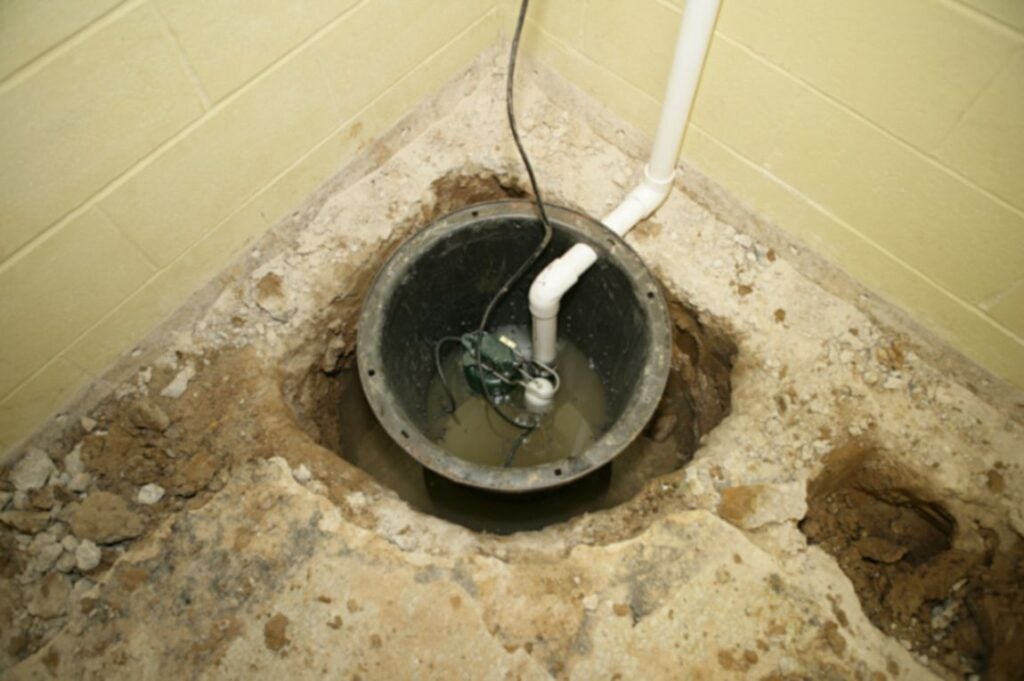 Your home's foundation is crucial to its structural safety. That's why you need to do everything you can to protect it. Water gathering around your foundation is one of the primary causes of damage, leaving your home at risk for many structural issues and even flooding. Triad Waterproofing is here to help you protect your home by offering a variety of sump pump solutions to Gaithersburg, MD residents. A sump pump keeps water from collecting around the foundation by collecting it in a pit and pumping it away from the home. Because it has such an important job to do, hiring a professional for installation and repairs is crucial. You can count on us to provide expert service every time. Please contact us to schedule a sump pump service at your home.
Why You Need a Sump Pump
A sump pump is an incredibly useful tool to help you maintain the safety of your home. If your home does not already have one, it may be time to consider if it would be a good investment. That being said, not all homes require a sump pump. Their primary purpose is to pump water away from the house to prevent water damage. If you don't have problems with standing water around your foundation or basement flooding, it's likely you don't need a sump pump. However, many homeowners have problems with this, which is why a sump pump is so important. Our team will be able to determine if you need a sump pump at your Gaithersburg, MD home. A sump pump will:
Protect your home: Because a sump pump moves water away from the house, it protects it from water damage. You won't have to worry about the deterioration of your foundation or basement flooding when you have a sump pump.
Drain the yard: If you have a flat yard, you may have problems with standing water when it rains because there is no proper drainage. A soggy or flooded lawn can be an inconvenience and can even lead to a rise in bug populations. A sump pump can collect this water and drain your yard.
We Provide Complete Service for Sump Pumps
At Triad Waterproofing, we are here to provide complete sump pump solutions in Gaithersburg, MD. Whether you are wondering if you need a sump pump to protect your home, or you're worried about the current condition of your existing sump pump, our team can take a look and provide the appropriate services. Our goal is always to help our customer protect their homes from unwanted damage or unexpected flooding. You can count on us to deliver expert, trustworthy service at an affordable price. We provide all of the following sump pump solutions:
Installation: If your home was never outfitted with a sump pump, and you're experiencing issues with flooding or water damage, our team is here to help. We can install a new sump pump system at your property to ensure your home stays protected.
Repair: Does your sump pump seem to be malfunctioning? If you feel that your sump pump is no longer doing its job of removing water from around your home, it's time to call us for repair. We can diagnose the problem and get it fixed.
Maintenance: In order to continue working for your home, sump pumps require regular cleaning and maintenance. We'll ensure your system stays in good shape, so it can work to protect your home for many more years.
Replacement: Like all machinery, sump pumps eventually wear out and require replacement. Our team will be able to help you choose the appropriate replacement pump to meet your needs. Then we'll remove the old one and install the new one.
How Sump Pumps Work
There are multiple components to a sump pump system that all must work together to keep your home safe and dry. The pump can only be effective at pumping water away from the home if the water is first collected. The sump basin is part of the system that does this job. When the basin reaches a certain level, the pump is activated, turning on so it can begin to pump water out and away from the home. Most sump pumps transport the water into a dry well or municipal storm drain.