French Drain Installation in Gaithersburg, MD
Long-Lasting French Drains from Triad Waterproofing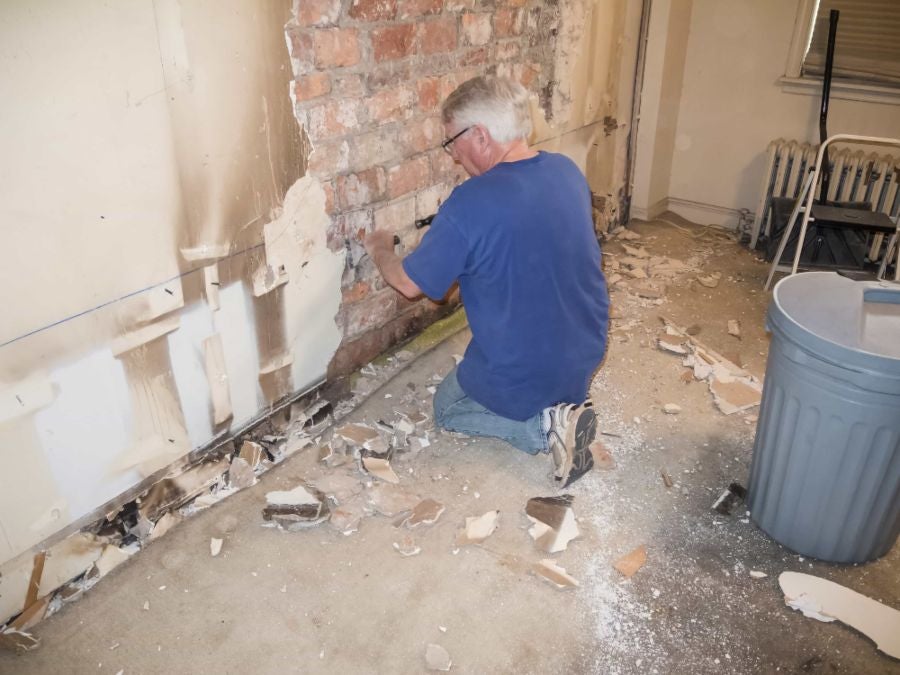 Your home is only as secure as your basement. Even if your basement isn't filled with water, moisture could be slowly seeping into cracks and crevices. If left unaddressed, any amount of water-related damage could weaken the overall structural integrity of your home. You should consider basement waterproofing services to prevent these issues. Homeowners in Gaithersburg have relied on Triad Waterproofing's French drain installation services for nearly three decades. Our durable French drains provide an easy path for water to run through, safely diverting it away from your home. Give us a call today to take advantage of our offer for a free estimate. Our basement waterproofing experts would be happy to answer your questions or help you set up an initial home evaluation.
Benefits of French Drains
French drains are an excellent basement waterproofing option for homeowners to consider. Installation of this durable, long-lasting structure can be completed in a matter of days by our team of professionals. Better yet, your French drain can be completely customized for the specific needs of your home, yard, or basement. This cost-effective waterproofing solution will provide protection against a wide range of threats to your home's foundation. You'll rest easy knowing that your home is safe from the following issues for years to come:
Surface water flooding
Mold, mildew, and fungus growth
Infestations of termites and other insects
Poor indoor air quality
Water damage
Structural issues
How Do French Drains Work?
The French drain is a system composed of a gravel-filled trench and a perforated pipe. These parts are sloped downwards to allow the water to flow freely through the pipe. The overall goal of the French drain is to empty any water a safe distance away from your home. This prevents water from accumulating in your yard or seeping into your home's foundation. We can help you divert the water into any of the following areas:
Low-lying area of your property
Drainage ditch
Dry well
Street
Storm drain
Basement Waterproofing Considerations
If you aren't sure where to start when it comes to waterproofing your basement, there's no need to worry. Our team is here to help you find the best solution to fit your home's unique needs. We offer the following options of French drain installation:
Exterior French Drains: Exterior French drains are installed deep in the ground along the home's perimeter. Since features such as walkways, lawn fixtures, and driveways may get in the way of this process, it is best to install this type of drain before the construction of your home is finished.
Interior French Drains: If you are looking to install a French drain in an already existing home, we would recommend our interior option. This involves digging a trench out of your existing basement floor. The interior French drain system will safely redirect water from a perforated pipe, into a tank, through a sump pump, and into a storm drain.
Can You DIY A French Drain?
French drain installation should always be handled by an experienced professional. To construct a system that will both keep water out and maintain the structural integrity of your home, proper training and experience is a must. Our team is highly skilled and ready to handle every step of this labor-intensive job.
We Offer Comprehensive Basement Waterproofing Services
Basement waterproofing is an often overlooked but essential aspect of owning a home. Whether you use your basement for storage, parties, or as an escape from the rest of the house, you should always take extra care to keep the area free from moisture. We don't take this job lightly at Triad Waterproofing.  Our trustworthy team of specialists is fully licensed, bonded, and insured. In addition to French drain installation, we offer the following basement waterproofing services to make your home a safer place to live:
Our Experts Will Handle Your French Drain Installation
If water has nowhere to go when it reaches the lowest point of your property, you could be looking at severe water damage down the line. You shouldn't have to worry every time it rains, snows, or even floods in Gaithersburg. A long-lasting French drain from Triad Waterproofing will ease your worries for years to come. Give our specialists a call today to find your home's ideal waterproofing solution. We would be happy to conduct an initial home evaluation and provide a free estimate for our services.
Why Choose Us?
Over 27 Years of Experience
Family Owned and Operated
Licensed, Bonded & Insured
Waterproofing Experts
Lifetime Transferable Warranty