Buying a Home with a Wet Basement? Know This First
When you buy a new home you are paying for all the good as well as all of the bad that comes with it.
It's very important to thoroughly inspect a property with professional multiple times over before you sign any contracts so you can make sure that there aren't any hidden problems that will creep up down the road.
However, if you find a home that you absolutely love and can't part with and it has structural or basement issues then you need to educate yourself on what steps you need to take to protect your new home and your belongings.
Before you buy a home with a wet basement make sure to ask the seller of the home about any underlying issues that may be causing leaks and moisture seepage. The seller should fully disclose all information about the home and you should also hire a qualified home inspector to give you a full report about the home.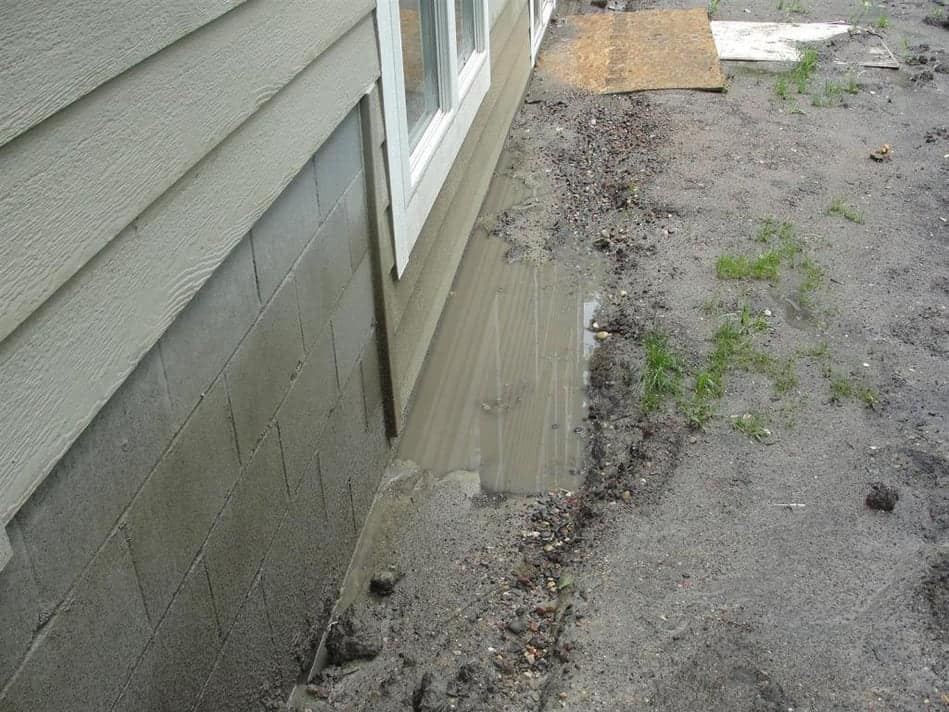 Does Your New Home to-be Have a Wet Basement?
We've discussed how to prevent a wet basement and how to fix a basement after it has been flooded, but we have yet to touch on inheriting a basement that has issues with leaking or flooding.
The most important thing to remember is that if there are dampness issues with your new basement, you really can't afford to let them linger. There are many dangers of wet basements such as deteriorating the overall structure and foundation of your home, contributing to hazardous mold growth, damaging your furniture and personal belongings and other unpleasant issues. These issues can ultimately affect air quality and your health.
Regardless of what you will be using the basement for whether it's going to be storage space, a guest room or entertainment center it is still a room in your home and as a responsible homeowner you need to take care of it. So what should you do when buying a home with a wet basement? Let's find out.
Find out what is causing the dampness
In order to figure out why your new basement is leaky or damp, you need to find the source of the moisture. There are many ways that water can find its way into your home. Through windows, wall cracks, through the floor or in the seams between the wall and the floor are most common entry points. Water can't force its way into your home, so it takes the path of least resistance and looks for a weak spot in your foundation. The underlying cause of a leaky basement is hydrostatic pressure. Water builds up in the soil outside your basement walls and eventually when the concrete can't hold its own anymore it begins to crack, which allows water to enter into your basement.
Learn about how a wet basement can affect your home and your health
You may think that a wet basement isn't a big deal. Most people who have never had a home with a basement before assume that it's leaky and cold down there anyway. Before you commit to buying a home with a wet basement you need to understand how a wet basement will affect your home and the health of you and your family. Humid and damp spaces are breeding grounds for dangerous mold growth. Not to mention that if there is a leak and it's not taken care of as soon as possible, it will damage the foundation of the home, which in turn can lead to serious structural issues.
Invest in basement waterproofing
If you are dead set on purchasing a home with a wet basement make sure to invest in basement waterproofing. Before you close escrow you could also negotiate with the seller of the property to lower the purchase price of the home or get a credit to fix the leaky basement. It's better to be safe than sorry and take all precautionary measures to ensure your basement and your homestay dry and warm. There are different methods of basement waterproofing that will help protect your home from leaks and floods. Each home and each basement is different so one solution may work for you while another won't. This is also why it is important to consult with a professional waterproofing company. While many people decide to try the do-it-yourself option, it's always safer to hire a professional, especially if you have never dealt with a wet basement before.
Triad Basement Waterproofing has more than 27 years of experience and the professional staff guarantees a personalized solution for each basement as well as a job well done every single time. If you are looking for a dedicated and experienced company to help you fix and secure the wet basement of your new home, contact Triad today. The staff will be more than happy to answer all of your questions and evaluate your basement.