Top 3 Methods of Basement Waterproofing
Are you suffering from a wet basement? Or are you looking for precautionary measures to help prevent basement flooding in your home?
Regardless of the motivation, it's a good idea to invest in basement waterproofing for your home so you can protect what is yours, prevent any damages as well as save money instead of spending it on fixing a ruined basement or replacing damaged belongings.
If you are trying to figure out a way to cure a wet basement, or how to prevent one from happening then you are probably curious about the products and methods behind basement waterproofing. It is possible to dry out a basement and keep it that way with waterproofing, drainage and sealants, but you need to make sure you are choosing the right method, materials and contractors for your specific situation.
Each basement and situation is different so it is important to know where the moisture could potentially come in from and to create a comprehensive solution that is going to last. There are really only three methods to basement waterproofing – interior, exterior and drainage.
Let's find out more about the top three methods of basement waterproofing .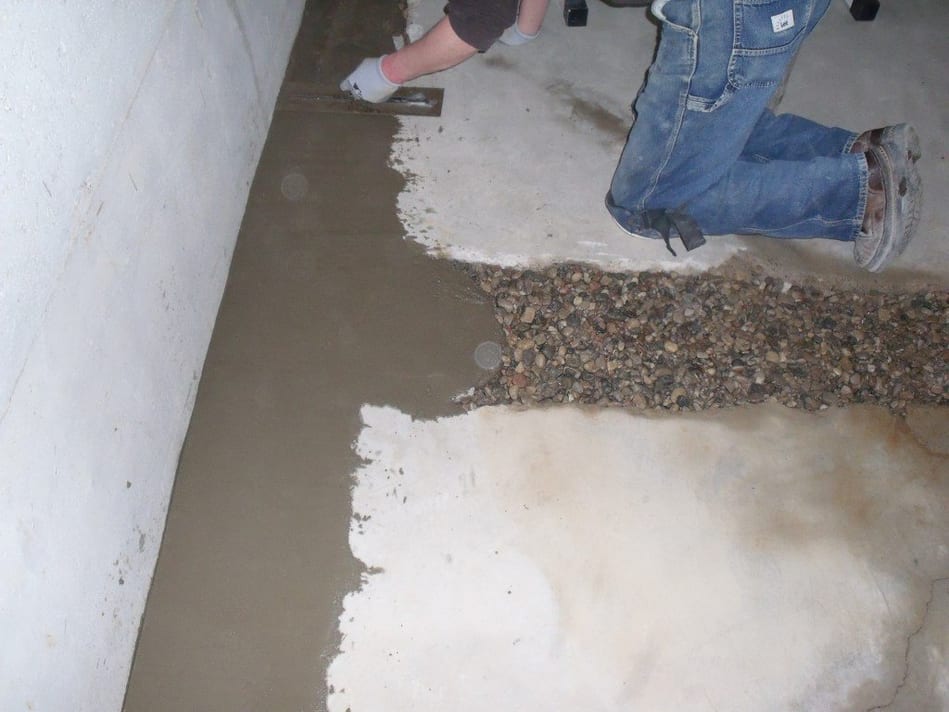 Interior Sealants & Waterproofing
The most common entry point for water is through cracks in the concrete foundation. The good news is that these cracks can be easily sealed from the inside.
Special sealants are injected into the opening, penetrating through to the exterior where they seal the path off to potential moisture and leaks. These sealants usually last for a long time and come with long warranties. Although interior sealers are good for preventing leaks and humidity, they won't work perfectly if there is strong hydrostatic pressure (water pressure) pushing against the foundation.
Using waterproof coatings on the inside of your basement is also a good idea. Concrete waterproofing coatings adhere permanently to concrete walls and work well where there is a minor dampness or condensation issue. Sealants and waterproof coatings cannot fix major leaks or basement floods.
Exterior Waterproofing
Exterior waterproofing helps to prevent water from entering your home to begin with so that the moisture doesn't damage the foundation or the inside of your basement.
This method is accomplished by fully excavating around the home to the bottom of the foundation. Once that is done, the walls are sealed with a waterproof coating, which will waterproof the walls and direct water down to a drain system.
The drain can then be directed to a sump pump or down a slope that leads away from the foundation. This method will efficiently stop water from entering into your home and basement through the walls or through the foundation.
Interior & Exterior Drainage
If water did somehow make it into your home through a leak, then a proper drainage system is a great way to keep water under control. The easiest way to utilize drainage inside your basement is to have a sump pump that collects the water from inside and then pumps it out away from your home.
Interior drainage systems function by draining underground water from alongside the foundation of your home and then pump it away from the basement. These drainage systems should be prepared to work in case of a power outage, an overwhelming rainfall or heavy snowstorm and snow melt.
Water drainage is an efficient solution to keeping water out of your home and basement and they can also be airtight and used with vapor barriers to keep the area free from dangerous mold and mildew.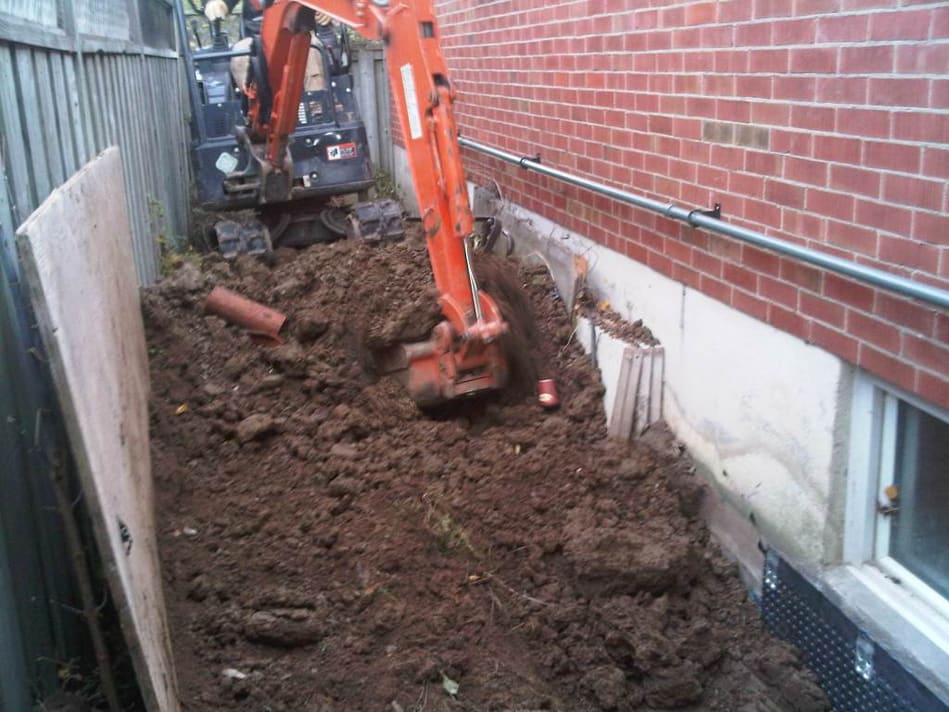 Which Method is the Best?
Nobody wants to come home to a flooded or leaky basement, so it is important to take preventive measures ahead of time and to be prepared in case a leak does occur.
There is no one best way to protect your home from leaks and moisture, because each situation is different. For some homes a coat or two of a waterproof sealant may be enough, while others may need a drainage system as well as a waterproof sealant.
When you work with Triad Basement Waterproofing, we will thoroughly analyze your basement, your foundation and your home and compose a unique solution to your issues. We not only waterproof your home, but we also make sure to relieve the water pressure from outside your home.
Apart from waterproofing your basement there are also other things you can do to help keep your home warm and dry.
Check out some of these tips to prevent a flooded basement.
We offer our professional services throughout Maryland, Pennsylvania, Virginia and Washington, DC. If you need basement help or you are thinking about basement waterproofing then contact our experts at Triad today!